Photo Report
PhotoReport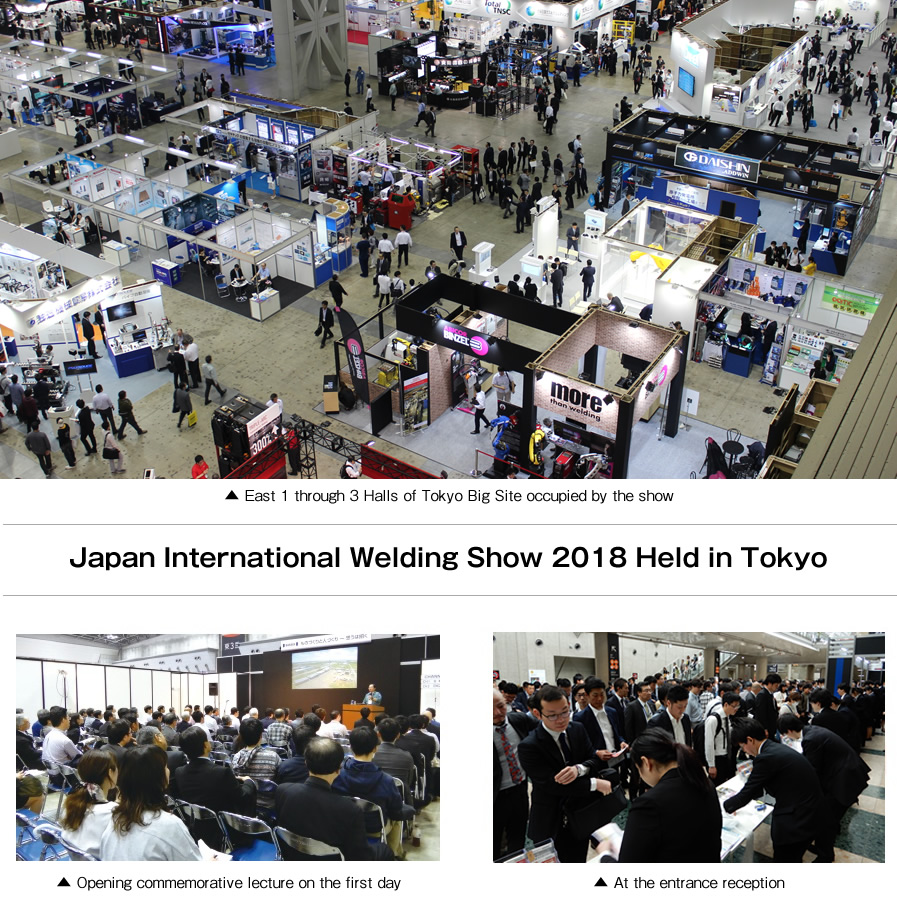 On April 28, Japan International Welding Show 2018, Japan's biggest event of the welding industry, closed after an incredible turnout at Tokyo Big Sight in Koto-ku, Tokyo. The show pulled in 100,428 visitors during the 4 days of the event.
At the opening ceremony, Shuji Aihara, President of The Japan Welding Engineering Society represented the sponsors and said, "We would like to show how exciting and powerful the welding and bonding technologies are to not just the industry but also to the general audience." In addition, Yutaka Kukita, President of Sanpo Publications Incorporated. gave a greeting. "This is the biggest show to date," Kukita said. "I am confident you will find new technology and information on the exhibition floor."
This year's welding show featured 247 exhibitors, a record high. It made a grand commencement on April 25. Compared to the one held in Tokyo in 2014, the event showcased 17% more exhibitors, with a 32% increase in exhibition floor area. New exhibitors accounted for approximately 30% of the total, or 80 companies. Twenty overseas companies participated directly. Major welding companies,from both in and out of Japan, introduced new products left and right during the fair.
The theme of this year's fair, which marks its 25th occasion since its inception in 1969, is "Welding and Bonding Technologies Unite Craftsmanship (Monozukuri) and People." The show featured the Keynote Speech and 5 major forums, both of which are organized each year, in addition to various seminars, and demonstrations and talk shows by Welder Girls (Yosetsu Joshi), students, and skilled technicians. On the final day, the 9th Kanto-Koshinetsu High School Students Welding Competition drew interest from many visitors. Furthermore, members of Asian Welding Federation (AWF) also visited the fair and exposed themselves to cutting-edge welding technology and seemed to enjoy sufficiently welding simulators at the Future Experience Booth.
The major feature of the show is also known to draw Japanese end-user technicians, who comprise the majority of the visitors, in addition to offering a venue at which new products are announced and a wide variety of demonstrations are held.