Photo Report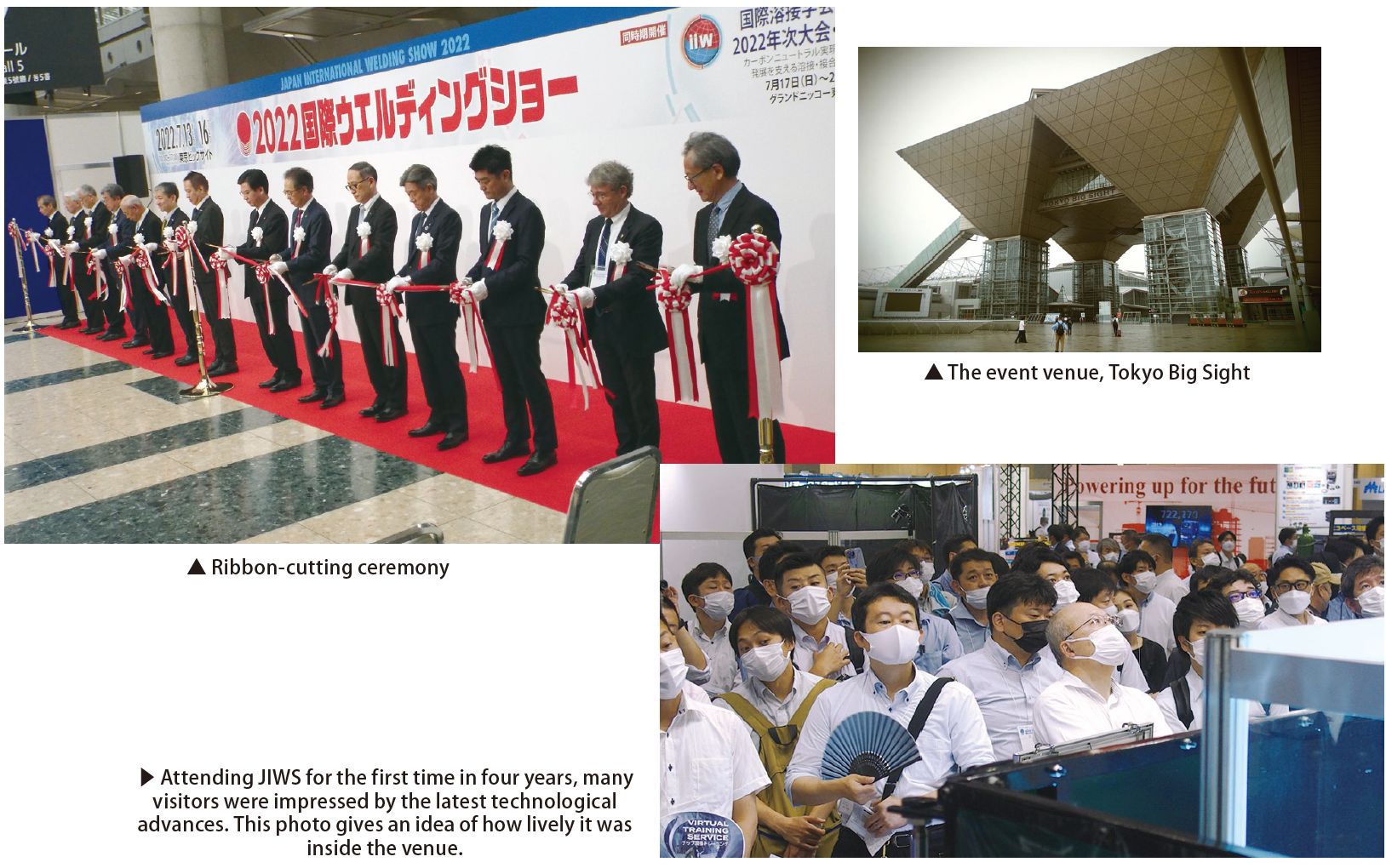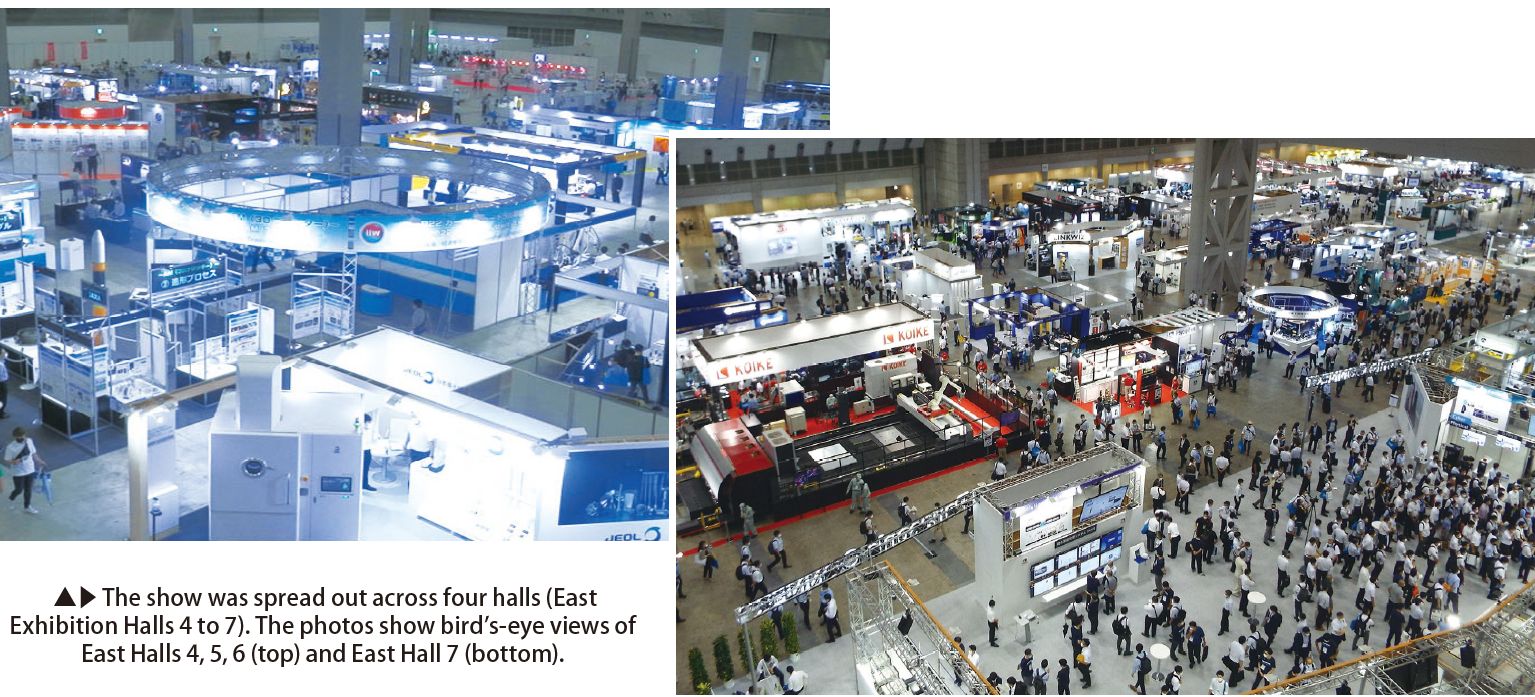 The Japan International Welding Show (JIWS) 2022,the largest welding event in Japan (organized by theJapan Welding Engineering Society and Sanpo PublicationsIncorporated) was held over four days, from July 13 to 16,in East Exhibition Halls 4, 5, 6, and 7 at Tokyo Big Sight inKoto-ku, Tokyo. This year's JIWS was the largest ever held,with over 280 exhibiting companies (more than ever before),and occupied four exhibition halls at Tokyo Big Sight forthe first time. The total utilized floor space was 40% higherthan the previous JIWS in Tokyo and the total attendancewas the highest on record, topping 100,000. Another notablefeature of the show was that 28% of exhibitors were new tothe show, adding freshness and vitality to the event.
The theme of this year's JIWS was "From Japan to theWorld, the Digital Revolution in Welding, Joining andCutting Technologies: The Rise of Innovation in ManufacturingProcesses." As always, JIWS serves as a traditionaltechnology event that is recognized as a specialized tradeshow on welding—one of the most essential technologiesfor manufacturing.But it is also much more. In light of theglobal trend toward carbon neutrality, labor shortage issues,and demands for ever higher product quality, the exhibitingcompanies at the show venue offered insights on howindustries can confront and respond to these challenges byshowing directions for solutions and visions for the future ofmanufacturing.
A major feature of this year's JIWS was the collaborationwith the concurrently held International Institute ofWelding (IIW) Annual Assembly and International Conference.This was the first time in 18 years that the IIW annualconference was held in Japan. A common theme of the twoevents was "Innovative Welding and Joining Technologiesto Achieve Carbon Neutrality and Promote SustainableDevelopment," with special exhibition areas on "A DigitalProduction Revolution" and "Japan's Energy Revolution"offering a big picture of the carbon-neutral future, all underone roof.